Drum lessons
Workshops
Team building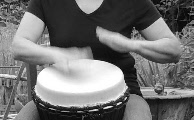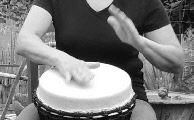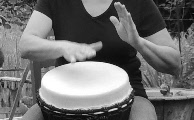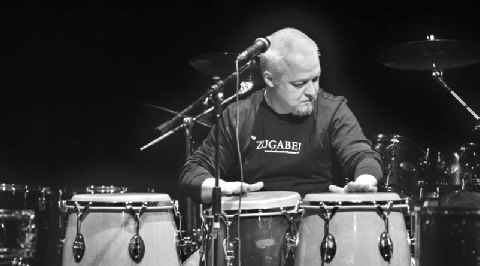 Bildungshaus Schloss Retzhof
23 to 24 August 2014
12 drummers from different parts of Austria played the "global rhythm"! Together we went on a musical trip to the Caribbean and to Europe.
Most of them were real beginners - after two days they played the Calypso from Trinidad and the Sirto from Greece!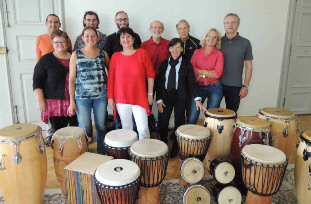 Bildungshaus Schloss Krastowitz
4 to 5 October 2014
Drummers from the age of 15 to 76 played with djembe, cajon and congas - from the "global" rhythm to afro-cuban grooves.
According to the words of one of them:
"There was so much I have learned, felt, heard, seen and played on the drums!"
See you next time!
Training course for day nannies
Module "music, dance and basic knowledge about instruments"
bfi Mureck
2 October 2014
Together we dipped into the wonderful world of drumming and rhythms.
We practiced the basic strokes on the drums and explored how music affects our body, mind and soul.
And we had a lot of fun!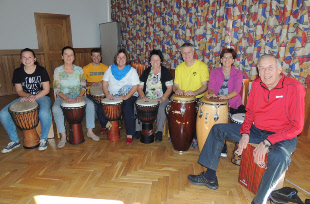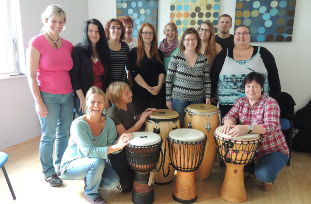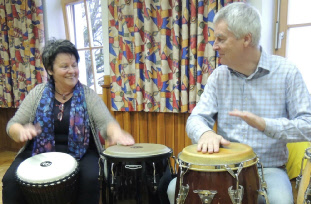 Bildungshaus Schloss Krastowitz
6 December 2014
Again we met in Krastowitz. All of my students from the workshop in october attended to refresh the rhythms.
Then we played new variations for the Sirto, started with the Samba and had a lot of fun playing the Djolé rhythm from Sierra Leone with three patterns together!
Some played even on more than one drum!
Your are great drummers - each of you!