Drum lessons
Workshops
Team building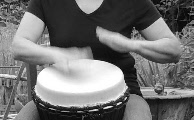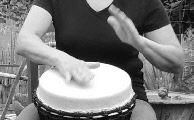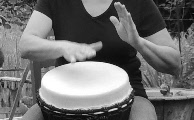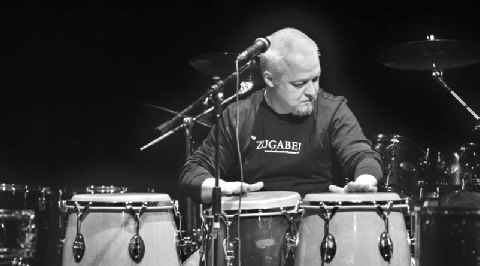 Conga special
Thommy Puch percussion
28 March 2015
The main topic was "la mano secreta" - the typical cuban technique of conga playing.
The students developed the techniques for the cuban Tumbao - the basic rhythm for styles like Bolero, Cha Cha Cha, Son Montuno and Mambo. They played on one and two drums and learned how the patterns fit to the "clave". Additionally we played the 6/8 Rhumba Columbia rhythm.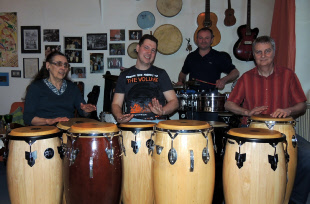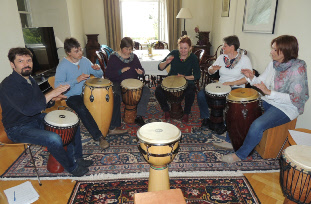 Bildungshaus Schloss Retzhof
18 to 19 April 2015
Again a wonderful group of students came together at the Retzhof!
The were so talented, that we could expand the program from the basic 332 groove, Calypso and Syrto to the typical west-african Djolé.
Ortweinschule Graz, HTL für Bautechnik
29 June 2015
Students of the Ortweinschule in Graz played the drums with me! The boys from different nations and cultures had a lot of fun with rhythms and technique on the djembe and conga drums.
For me it was a lot of fun, too. I hope to see you again soon, boys!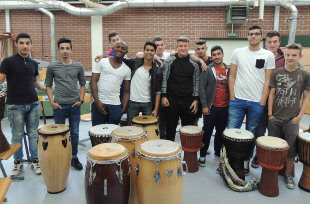 Bildungshaus Schloss Retzhof
22 to 23 August 2015
Again a very talented group of drummers showed up at Retzhof for a summer drumming.
It is always amazing, how quickly you all develop your skills on the drums. At the end of the workshop we already grooved hard in different styles!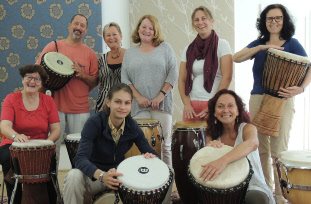 Conga special
Thommy Puch percussion
13 September 2015
We continued working on "mano secreta" and all the rhythms based on Tumbao.
The next step was the rumba Guaguanco - really hard stuff with all the polyrhytm! They are on the way!
Bildungshaus Schloss Krastowitz
26 to 27 September 2015
My uncompromised students in Krastowitz castle played again with passion and energy!
We developed and practised the rhythms they already know from earlier workshops. As a new rhythm we learned the Chobi from Iraq.